*This post is two months late, but it's definitely still a fun read. Apologies for the tardiness but do enjoy
Last year, my friend and podcast partner, Kevin Gregus, shared with me an article found on SI.com where they list and rank the 68 schools in the NCAA tournament based on their "coolest" alum (
Find the article here
). A great idea, but terribly executed in my opinion. First, there is no criteria explained for the "coolness" factor. Second, and more annoying to me, is the fact that it credits schools with alumni who attended for one semester. So I set out to provide a better list, with more concrete parameters. Due to the reactions I received from those who read the post, I have determined that last year's list was a rousing success. As a result, I have decided to do it again this year, but with a little tweak to the process.
So that the process doesn't seem repetitive to me and the blog post doesn't seem repetitive to my readers, I have brought Kevin, Don, and Steven into the process for this tourney. We will rank the alums for each school, combining our rankings to determine the coolest alum for a school. Then we will rank the coolest alums, combining our rankings to determine the rankings for which school has the coolest alum. With all that being said, remember, this list is subjective. I'm a certain kind of nerd, Kevin is another kind of nerd, the others are nerds as well. Our idea of cool will differ from yours and from each others. Anyways, no more disclaimers, let's get down to business!
Rules:
Coolness factor: To be cool, I must see your name and have an emotional reaction. In more vulgar, animalistic terms, I need a stirring in my loins. So, while Gerald Ford is influential and a great American, there is nothing there that makes me excited. I also decided early on that this list would not enjoy the likes of athletes unless there was no other choice. So Jim Brown, Jackie Robinson, Michael Jordan and others of the like will not be gracing this article.
Alumnus factor: You CANNOT have dropped out to pursue a career. My reasoning is simple. If somebody came up to me and told me they went to Michigan for one semester, I would not consider them a fellow Wolverine. I'd consider them someone who knows how great Ann Arbor and Michigan is, but they do not share that common bond of putting in the work to get the degree I received. This eliminates the Madonna (Michigan), Anthony Kiedis (UCLA) and Charles Lindbergh (Wisconsin) types from consideration, but it's necessary. A graduate degree, on the other hand, will count. You spent a decent amount of time and left with a degree. You can claim that school and they can claim you. Any other close calls, I will decide upon and explain if necessary.
That's the two rules that will shape this list. Without further ado, it's list time!
68. American
- Hallie Eisenberg
The sister of Jesse Eisenberg, she's famous for being the girl from the Pepsi commercials in the '90s. Don't remember them? No worries, you can find them right here.
HM: Koko Kondo, Jordan Belfort
67. Creighton
- James Keogh
He was the editor of Times magazine and the head speech writer for Richard Nixon during his presidency. It's cool if you are into writing. Not very cool in any other way.
HM: J. Joseph Ricketts
66. Wofford
- Wendi Nix
She's attractive. She works for ESPN. She used to be married to the GM of the Boston Red Sox. Yeah, Wendi doesn't have much going for her, so it's no surprise we find her at 66.
HM: Jerry Richardson, William Preston Few
65. Mount St. Marys
- John McCloskey
The list of options for Mount St. Mary's was limited. Still, the first American cardinal in the history of the Catholic Church turned enough heads to turn a favorite for the last place spot on this list into a Cinderella story, jumping all the way up to 65.
HM: John Lafarge, James William Reilly
64. Tulsa
- Gordon Matthews
A Marine aviator, Gordon Matthews witnessed a friend and fellow pilot die in a mid-air collision when he looked down to change radio frequencies. He vowed to come up with voice-activated technology that would prevent this from happening again. While he was involved in technology creation similar to that, he is best known for being the "father of voicemail". Marine + voicemail = enough points to move an engineer above a few names on this list.
HM: Rue McClanahan, Gailard Sartain
63. Weber State
- JW Marriott
Last weekend, I went to a wedding in Richmond, VA. I got a hotel room at a Marriott. It was very nice. Every Marriott I've ever been to is nice. I take nice hotels over voice mail and American cardinals any day.
HM: Dee Hock
62. Texas Southern
- Rocky Williform
Rocky is an entrepreneur, who created numerous brands none of which you've probably heard of before. He was a investment banker involved in corporate takeovers prior to starting his own businesses. Finally, his middle name is de Aire. That last nugget is his saving grace and jumps him up to this high on the list.
HM: Kirk Whalum, Barbara Jordan
Parents, hide your daughters, or the
Wingo will take your baby
61. Baylor
- Trey Wingo
I like Trey Wingo, I really do. That being said, I couldn't even remember what he does for ESPN anymore. He is a face in the crowd for me, so how cool can he be? About as cool as a guy from Texas Southern. At least we still have that sultry smile of his.
HM: Thomas Harris, Angela Kinsey
60. Wichita State
- The Carneys
Last year, the founders of Pizza Hut made it up to number 40 on my list. The P'Zone, breadsticks and lunch/dinner buffets are all high up on my list of great dining. These brothers made that possible and brought the Hut into our lives. This year, with others who aren't fat kids like myself voting, the resulting plummet was inevitable.
59. Kansas
- Bill James
It's funny how the idea of cool can change. 30 years ago, Don Johnson wins for Kansas and is probably top ten. 20 years ago, Don Johnson still wins, but Nash Bridges only gets him a top 40 billing. Since 2000, though, Bill James is the coolest Jayhawk.
He is the father of statistical analysis in baseball.
He's been made into a baseball deity by the likes of Theo Epstein and Billy Beane using his stats to create baseball teams.
His use of sabermetrics opened the eyes of the baseball world to how predictable the sport can be if viewed through the correct lens. His ideas on baseball led to the Moneyball Revolution, which was immortalized in a Brad Pitt film and has forever changed "America's pastime". That beats out a man who, at one point in time, was one of the coolest guys in our country.
HM: Don Johnson, Rob Riggle
58. Louisville
- Static Major
Static Major was the producer and songwriter behind a ton of songs I love. Here's an example. Here's another. Unfortunately, negligence at a hospital Static Major checked himself into in 2008, ended his life prematurely. As one final goodbye to the musical world he had an impact on, he reached new levels of fame posthumously with his feature on Lil' Wayne's Lollipop. No knowing how much further up this list he might have made it...
HM: Delfeayo Marsalis, Sue Grafton
Watch out Penny! It's a douche!
57. New Mexico
- Penny Marshall
She directed one of my favorite sports movies in A League of Their Own. She was Laverne, in Laverne & Shirley. She sits courtside at Clippers games. Outside of that, I don't know much about her and A League of Their Own can only carry her so far. Oh, stop! There's no crying in these rankings!!
HM: Shirley Hufstedler
56. Saint Louis
- Bradbury Robinson
Bradbury Robinson lived quite the life. He was the first man to throw a forward pass in football, was a captain of infantry in WWI, was a doctor in St Louis for the rest of his life, and finally, was the first to see the dangers of DDT and warn against it...IN 1946!! Nearly a full three decades before its use was banned in the United States! The man was pretty amazing, so it's sad that he ended up so low on this list.
HM: Gene Kranz, Andreas Katsulas
55. Mercer
- Steadman Vincent Sanford
Sanford enrolled at Mercer at the ripe age of 15, graduated at 19, was superintendent of Marietta schools by 26, and finally, a full time professor of English at Georgia at 32. He was also a professor of journalism in the School of Journalism he founded at UGA. From there, he arose to the position of Chancellor of the UGA system. During his time as Chancellor, Georgia saw the building of the first baseball, basketball, and football stadiums. Today, only one still stands, but I'm sure we've all seen the hedges inside Sanford Stadium and that's still a pretty cool stadium.
HM: George P Oslin, Malcolm Johnson
54. Albany
- Monte Lipman
He founded Republic Records with his brother. His first two signings to his record label were The Bloodhound Gang and Chumbawumba. Yes, not world-changers in music, but acts that to this day are remembered for their one-hit wonders. The success of those albums allowed the record label to thrive and Lipman to continue finding great music. Other acts he has signed to his label, not inclusive: 3 Doors Down, Godsmack, Jack Johnson, Amy Winehouse, Colbie Caillet, Florence + The Machine. The man knows his music and our music libraries are better as a result.
HM: Frank Whaley, DB Woodside
53. Stephen F Austin
- Joseph W Kennedy
The co-discoverer of plutonium and a member of the Manhattan Project. He was voted this high because 50% of our voting committee think science is cool. Stephen F Austin, the school of stone cold upsets.
He wants your soul
HM: Will Jennings, Brad Maule
52. Kentucky
- Ashley Judd
She's beautiful, married to one of the best IndyCar drivers of all-time, and her roles in Kiss The Girls and Double Jeopardy are certainly memorable for me. Is she very cool? No, but she's cool enough to avoid the bottom of this list. Plus she protects us from being subjected to a picture of Tom Ha...AHHHHH! There he is!
HM: Tom Hammond
51. St. Joseph's
- Joe Lunardi
It's only fitting that a list based on the teams who made the NCAA Tournament features a man made famous for predicting what teams will make the tournament every year. Bracketology: the art and science of predicting the tournament field is Lunardi's brain child and I, for one, admit to being an avid reader of it every year. In fact, a dream of mine is to one day, enroll in the bracketology course he teaches annually.
HM: Jack Ramsey, Paul Westhead
50. Coastal Carolina
- Michael Kelly
Mr. Kelly is quickly becoming one of my favorite character actors in the business. Every movie or TV show he is in, I know I can expect a visceral reaction to his character. The Dawn of the Dead was the dawn of his existence in the minds of the audience, with many great roles since, including roles as Doug Stamper in House of Cards, Agent Fuller in Now You See Me, and my personal favorite, as Agent Mark Snow in the pretty great Person of Interest. With his current career arc, I would not be surprised to see Michael in a seminal role in the near future.
HM: Chad Mureta, Bailey Hanks
49. Michigan State
- Chris Hansen
To Catch a Predator is quite entertaining and it all comes from the mind of this man. "Now put the condoms down and let's read some of these chat messages you sent me. Don't try to leave, the cops are outside waiting." That, my friends, is television gold and societal protection wrapped in one, a very cool combination.
HM: Dan Gilbert, Jim Delligatti
48. Wisconsin-Milwaukee
- Michael Dhuey
An inventor/electrical & computer engineer, Michael Dhuey is a very important cog in the sheep factory...err, Apple development team. Over the years, he was the co-inventor for the Macintosh II computer and one of the two main hardware engineers on the original iPod. He created a product that has led to a monopoly on the MP3 market and aside from the inherent dangers of limiting a free market, that's pretty cool.
HM: Scott Yanoff, Frank Caliendo
47.
Kansas State - Harold Sebring
There are a few write-ups from last year that I just had to use again. This was one of them: Harold Sebring is on the short list of men whose lives I wish I could have. His life reads straight out of a screenplay. Served in WWI and was awarded the Silver Star twice for his actions in that war. All-Conference football player at Kansas State. Head coach of Florida's football, track and field, and boxing teams while attending the law school at UF. Following his time in law school, he was a judge in Florida from 1933-1955, including 13 years on the Florida Supreme Court. For three years following the Second World War, he took a leave of absence from the Florida Supreme Court and served as a judge for the Nuremberg Trials. After retiring from the Florida Supreme Court, he served as the dean of the law school at Stetson University until his death. Now THAT is one hell of a life.
HM: Eric Stonestreet, Kirstie Alley
46.
Florida - Erin Andrews
A sideline reporter worth anything is a rarity. One that you look forward to working your games was damn near impossible to find before Erin Andrews came along. She's a smart, well-spoken, very attractive woman who could banter with the fellas and has the respect of most sports fans. I've met her at Michigan games and I was amazed at how she is able to juggle her professional responsibilities with shaking hands and taking pictures with her adoring fans. She drops on this year's list because we have others voting and she is now a LA Kings fan...yuck!
HM: Stephen Root, Stephen Stills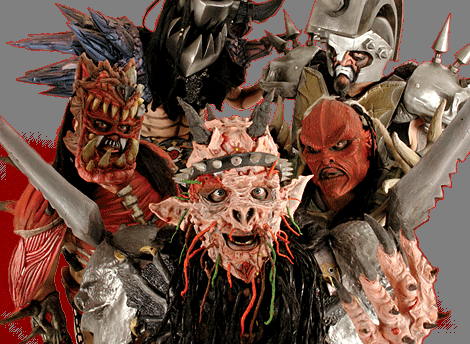 45.
VCU - GWAR
Here we have a band that is
renowned
for putting on a great live show and for being one very weird band. Such
renown
and intrigue results in a few more coolness points in my ledger and a decent ranking on this list. In a sad postscript, the lead singer and founder of GWAR passed away this past week. The best way to honor him is to remember the impact his band had on the music scene and remember how cool it has been for music fans to enjoy these past 30 years.
HM: Stephen Furst, Lamb of God
44.
Louisiana-Lafayette - Charles DeBellevue
Charles has one of the best lines to drop at parties, "I was the last American flying ace on active duty". As the son of a pilot, I admittedly am biased towards flying and pilots, but DeBellevue's actions during the Vietnam War as a fighting ace are a great tale. Six confirmed kills of enemy MiGs, another unconfirmed kill, and the honor of receiving the Air Force Cross for his actions, and you can easily see why he made this list as the coolest Ragin' Cajun of the bunch.
HM: Ali Landry, Richard Simmons
43.
North Dakota State - Bob Backlund
Not often on this list do I get the chance to laud the great entertainment that is the WWE. Now we have a member of the list who was a two-time WWE Champion and is a member of the WWE Hall of Fame. Bob Backlund was the last major champion before Hulkamania took over in 1984. He was a beloved champion in a bygone era of a great entertainment industry right before it took off. As a result, he's not top-notch cool, but he's definitely towards the middle of the pack.
HM: Alf Clausen
42.
New Mexico State - Alvy Ray Smith
Pixar makes cools films. Toy Story. The Incredibles. Finding Nemo. Up. Cars. None of these would have been made without Alvy Ray Smith, one of the co-founders of Pixar. Alvy Ray Smith and Ed Catmull co-founded the computer graphics division of Lucasfilm and later, with funding from Steve Jobs, spun that into Pixar. From there, the rest is animated history.
HM: Harold Reitsema, Alan Hale
41. Xavier
- Phil Bucklew
Which is a cooler nickname: The Father of Naval Special Warfare beats out the Speaker of the House? No question, right? Bucklew won in a landslide and is the highest rated of what I see as the lower tier of the coolest alums list of 2014. Phil was awarded multiple military honors during his years of service, including two Navy Crosses, a Silver Star, a Bronze Star and the Croix de Guerre. When JFK created the Navy Seals, Bucklew was named as the first commander of Naval Special Warfare Group One and his reports laid the foundation for one of the most feared military units the world knows today.
HM: John Boehner
40.
North Carolina State - John Tesh
All week, the other voters and I battled over John Tesh. I don't care what they say. He's here for one reason: he is the creator of the greatest sports theme of all-time. I won't blabber on and just let
this
do all the talking.
HM: Jill Wagner, Jerry Punch
39.
BYU - Orson Scott Card
Orson Scott Card would probably be about this high most years, thanks to Kevin and I both loving Ender's Game, but with the recent theatrical release of the feature film adaptation, the book was definitely at the forefront of all of our minds and probably pushed it this high on the list. Seriously, the book is one of the best science fiction stories of all time, but aside from that, Orson Scott Card is a nutcase and hasn't written a book worth reading since 1986. This is purely a vote for the timeless tale of Andrew "Ender" Wiggins.
HM: Aaron Eckhart, Ken Jennings
38. Duke
- Ken Jeong
Ken Jeong exploded onto the scene like a naked Asian jumping out of a trunk with his role in
The Hangover
. Since then, he's been a major member of the most underrated show on television (
Community
), in various commercials, and had another
Hangover
. Oh, and he was a doctor before he decided to follow his dream to do what he loves, a
ct.
HM: Randall Wallace, Charlie Rose
37.
Dayton - Dan Patrick
I know my fair share of Dayton alums and pretty much all of them are at the top of my coolest list. As a result, it was hard to make a list to include them all, so instead, I removed all that I personally know. We ended up with a much shorter list to vote on and a pretty clear-cut winner from that group. Dan Patrick was one of the anchors from the golden era of Sportscenter and parlayed that success into a top-notch radio show and movie cameos. As usual, it pays to have connections with Sandler when I'm voting for your coolness!
HM: Joseph Desch, David J Bradley
36.
Oklahoma State - Garth Brooks
I grew up in Texas in the early '90s and some of my first memories of listening to music came from that time frame. Now if you have never been to Texas, I'll let you in a little secret: country music is big down there. When Garth Brooks was king of the country world, I lived in a state that loved his music. As a result, Garth Brooks will always have a moment in time where he was the coolest celebrity in the world I lived in. That is worth some cool points, especially when the song changes and your ears perk up to the sound of a rolling thunder.
HM: T. Boone Pickens, Gary Busey
35.
Villanova - Jim Croce
It's funny how the midway point of the cool list this year has two artists with similar career arcs back to back. Brooks and Croce both were guys who looked to have bright, unending futures when at their peaks. One ended his career early by choice (the horrendous Chris Gaines experiment followed by retirement), the other by fate (a plane crash leaving a concert). Croce put up some impressive music in his short time on Earth. His song, I Got A Name, is one of my faves. On the flip side, his star has definitely faded with time and his premature death really limited what could have been a much more prolific discography. As a result, he's cool, but much lower on this list than he probably should be.
HM: Maria Bello
34.
Memphis - Fred Thompson
Memphis finds itself at #34 two years running, but with different representatives each year. Last year, Kathy Bates held this spot, this year, Fred Thompson (last year's runner-up) replaces her. Fred Thompson would rank high on my list just for the roles he's played in his acting career, from Die Hard 2 to Days of Thunder to DA Branch in Law & Order. Add in his tenure as a US Senator from Tennessee and his role as an attorney in the Watergate investigation and resulting proceedings and you have one man who has lived quite the cool life.
HM: Dixie Carter, Wink Martindale
33. Eastern Kentucky
- Lee Majors
I'm honestly too young to know much about Lee Majors and his "coolness". What I do about him is he was the star of the Six Million Dollar Man and was married to Farrah Fawcett. Really, the reason I think he's so cool is that he was the inspiration behind both this and this (his most famous role and his relationship with Fawcett, respectively). I mean, a guy who has been nothing but bit roles and inspiration behind jokes since the 1970s can't get much higher than t
his
.
Hey look! It's a rising star
HM: Thaksin Shinawatra, Tom Colbert
32.
UConn - Bobby Moynihan
While I'm very disappointed in how low Bobby is ranked on this list, as a fan of SNL, I can honestly say that I believe Mr Moynihan has the chance to be one of the best SNL has seen. Time and again, he is a shining star on a program that is filled with large personalities, with characters like Drunk Uncle. Here is my favorite SNL clip featuring UConn's coolest alum: My Kitty Cat
HM: Jennifer Barnhart, Leigh Montville
31.
Virginia - The Founders of Reddit
The founders of Reddit get our vote for coolness for taking a simple idea and creating one of the go-to sites on the Interwebs.
Reddit is the front page of the internet. The social news community relies on its users to submit posts to various subtopics, and then have other users post comments and vote on which stories and discussions are important. In addition, they are big on internet activism and keeping a free and open internet, which we support as well.
HM: Tina Fey, Tom Shadyac
30.
North Carolina Central - Herman Boone
It says a lot for a man's legacy that Herman Boone, a high school football coach, ended up in the top 30. Still, he was the driving force behind a football team that struggled through integration and racism to come together to win the state championship as one cohesive unit. It also helps that he was so memorably portrayed by Denzel Washington in Remember the Titans. Speaking of which, I love that movie and thought, here's a perfect opportunity to spread some of it's glory via a clip!
HM: Ivan Dixon, Kim Coles
29:
Manhattan - Rudy Giuliani
Mayor Giuliani was the mayor of New York City for the most horrendous attack on United States soil since Pearl Harbor. In the days following 9/11, Giuliani's handling of the entire situation in the Big Apple fortified his standing as one of the great leaders our country has seen. Will he be a president or other national leader? Probably not, but that doesn't matter. Because for a while, all Americans were New Yorkers, looking to Giuliani for leadership and Mayor Rudolph Giuliani was there, to help guide us back into the light from out of the darkness we had plunged.
HM: Tommy Gambino, Jess McMahon
28.
George Washington - J. Edgar Hoover
Hoover is the man instrumental in the founding of the Federal Bureau of Investigation (FBI), an institution that all young men have, at one time, entertained the notion of joining. Being an FBI agent is supremely cool and J. Edgar Hoover is the reason for that. He took a seedling of an agency and built it into one of the most powerful institutions in America. He was also at the forefront of innovation for fighting crime, instituting centralized fingerprint databases and building up the forensic laboratory for the FBI. He did all of this in 37 years on the job as head of the FBI. At least for me, J. Edgar Hoover was always a cool piece of American history.
HM: Jackie Kennedy Onassis, John Foster Dulles
27.
Arizona - Craig T. Nelson
The addition of voters to the process this year sees Arizona drop one spot in the rankings and gain a new representative. My runner-up to Jerry Bruckheimer last year, Craig T. Nelson, cracks the list at 27 this year, representing both the Wildcats of Arizona and the Screaming Eagles of Minnesota State. I was going to write some more, but instead, I'll just reminisce about dancing to the theme song to Coach with my dad and sister every week.
HM: Don Knotts, Jerry Bruckheimer
26.
Iowa State - George Washington Carver
There's a point while doing these lists where we get stuck choosing between classical definition of cool and our own version of cool. In this scenario, our version wins out and we rank highly a man who was one of the great inventors and scientists in American history. Add in that he was believed to have been born into slavery, broke the color barrier at Iowa State as both a student and professor, and had 150 recipes involving the peanut and you get one badass dude.
25.
Gonzaga - Bing Crosby
I love his voice and his songs are stables of the American musical library. Still, Bing just doesn't do it for me and as a result, he was ranked lower last year. Add in other voters this year, and Bing enjoys a four spot jump into the Top 25.
24. Oregon
- Phil Knight
This guy founded Nike, so I feel like I should write a huge paragraph on him. Really, is there much more to say though? He has a ton of money, gives a ton of it his alma mater (resulting in a thousand different uniforms every year and some sweet facilities). His company makes some pretty sweet shoes too. The coolest thing is his ability to provide so much for his alma mater which he loves.
HM: Chuck Palahniuk, Ken Kesey
23.
San Diego State - Carl Weathers
He's this high on this list because he's played three characters of note. He played Apollo Creed in the Rocky movies, a character of great
renown
in the sports movie genre. He played Dillon in the raucous alien-fighting romp through the jungle, Predator. And most importantly, he taught us that it's all in the hips as Chubbs on both Happy Gilmore and Little Nicky. With my love for Sandler, Don's love for terrible acting in a boxing movie, and Steven's love for predators, Weathers skyrocketed up the list to #23 this year.
Flash of lightning, Elaine, I just realized
why I like this blog so much
HM: Raquel Welch, Marion Ross
22.
Providence - John O'Hurley
I'm addicted to Seinfeld. It's like opium to me.
White lotus. Yam-yam. Shanghai Sally. So, naturally, I believe John O'Hurley is very cool, as he played one of my favorite characters from the show, the loquacious and eccentric J. Peterman. Hell, if I had a chance to meet with John O'Hurley and talk Seinfeld, I'd go all the way to a small country in southeast Asia. You most likely know it as Myanmar, but it will always be Burma to me.
HM: Peter Farrelly, Brian Burke
21.
Arizona State - Al Michaels
Do you believe in miracles?!? YES! Al Michaels, a sports play-by-play man, comes in at number 21 on the list of coolest alums. Still, he's arguably the best active play-by-play broadcaster, called one of the most iconic moments in American sports history (the Miracle on Ice), and his call of a Cowboys game my sophomore year of college still results in inside jokes between Kevin and
myself
.
HM: David Spade, Brenda Strong
20.
Tennessee - Kurt Vonnegut
As an avid reader of science fiction, there is one author that I'm embarrassed to say I have never read. Kurt Vonnegut is famous for his "counterculture" novels, most notably Cat's Cradle and Slaughterhouse-Five. I've vowed to read his books multiple times and continually put off reading them. One day, I'll sit down and read them and on that day, I'll have a better grip for how much higher he should be on this list. A true literary genius by other's estimation, he gets our top 20 started out with a bang.
HM: Cormac McCarthy, Deana Carter
19.
Syracuse - Dick Clark
Dick Clark is cool. I'll admit that. Unfortunately, Dick Clark was cool with American Bandstand. That coolness had worn off by time I came around. The Dick Clark I remember looked like the Crypt-keeper, as he counted us down to another year closer to death. I never enjoyed watching Dick Clark on those last few Dick Clark's Rocking New Year's Eves. As a result, a guy that was pretty cool at one point in his life can only rise so far before the residual coolness doesn't do it anymore.
HM: Lou Reed, Jerry Stiller
18.
Texas - Matthew McConaughey
I had McConaughey in my top ten, as I feel what he has been able to do in his lifetime is pretty cool. This is an actor who started with small but memorable roles (ex: Wooderson in Dazed and Confused), built from those into starring roles in really good movies (ex: A Time To Kill and Contact), cashed in for a few years with action flicks (Sahara, Fool's Gold) and romcoms (The Wedding Planner, How To Lose A Guy In Ten Days) while marrying a beautiful woman and fathering children, then returned to legitimate roles which have been grabbing him acclaim ever since (Killer Joe, Magic Mike, Dallas Buyers Club, True Detective). All of this culminated in his winning of the Academy Award for Best Actor at this year's Oscars. With his starring role in Christopher Nolan's Interstellar this November, I doubt his momentum will be slowing any time soon and I have to believe he'll be rated much higher this time next year.
HM: Owen Wilson, Wes Anderson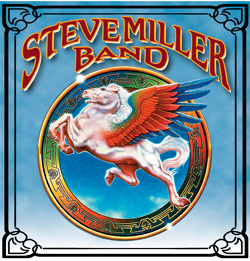 17.
Wisconsin - Steve Miller
I love the Steve Miller Band. Steve Miller's music puts me in a different place altogether. I listen to it and transport to a world of serenity and Lisa Frank-esque color schemes. His music helped him run like a river to the setting sun, run like a river to the top twenty-one.
HM: Boz Scaggs, Jane Kaczmarek
16.
Cincinnati - William Howard Taft
The only man in the history of the United States to both serve as a Supreme Court Justice and as President, Taft beats out Jez because of that little fact of serving as President as well as SC Justice. It would require a man larger than life to be able to do so much in his lifetime, so it's no surprise that the man, who was so big he got stuck in a White House bathtub, would be the one to do as much.
HM: Steven Jez, Joseph Strauss
15.
North Carolina - Andy Griffith
This ranking comes from a place deep in my heart and childhood memories. My father loves
The Andy Griffith Show
and some of my fondest memories growing up was of watching the show with him (just seeing his name makes
this
pop into my mind). Add in Matlock and he has a lasting impression on a lot of minds and hearts, as evidenced by his top 15 ranking.
HM: Lewis Black, Jim Rash
14
. UMass - Bill Pullman
Bill Pullman is great. He's a strong actor as well. Still, he's number 14 on this list for one reason and one reason only. I'll let him explain why.
HM: Bill Cosby, Rob Corddry
13.
Ohio State - George Steinbrenner
While many people hate the Yankees and their former owner with a passion that burns with the fury of a thousand suns, we all must admit how great and influential an owner he was in baseball. He took a fallen empire and returned it to its previous glory, even if it became an evil empire. His life is the dream of all sports fans, and to have lived the dream makes Mr. Steinbrenner very cool.
HM: Charlie Pruitt, R.L. Stine
12.
Pittsburgh - Fred Rogers
Sometimes, the nice guy does win, as the addition of voters moves Mr. Rogers from #28 last year all the way into the top 12. The quintessential example of a nice guy, Mr. Rogers brought us into his neighborhood and asked each and every one of us if we would be his neighbor. My answer is of course, yes, I'd love to be your neighbor, Mr. Rogers. I also give him some points for being the inspiration behind an amazing SNL skit as well (
this one
).
HM: Adrian Cronauer, Gene Kelly
11.
Cal Poly - Weird Al Yankovic
Oh, how I love me some humorous music, just earlier today I found this. My love of humorous music goes back to my childhood, when I was introduced to the musical stylings of Da Yoopers, Cheech and Chong, and, most importantly, Weird Al Yankovic. Weird Al is rated this high because we all have listened to him at some point in our lives with gusto and we all have our particular favorites. I could list his songs all day, instead I'll just link to the favorite Weird Al songs of each of our voters: 1. Don 2. Steven 3. Kevin 4. Seid
HM: Burt Rutan, Aaron Peckham
10.
Delaware - George Read, Thomas McKean, Caesar Rodney, and James Smith (Signers of the Declaration of Independence)
"We hold these truths to be self-evident, that all men are created equal, that they are endowed by their Creator with certain unalienable rights, that among these are life, liberty, and the pursuit of happiness." These men signed their names to a document, declaring independence from a tyrant overseas and thus, starting a revolution that could very well end in death for all of those who put pen to paper. These men did so knowing that the liberty to be gained was worth the risk and we all have them to thank for that. Cool is an understatement to describe this group of men.
HM: Robert W Gore, Adam Osborne
9.
Iowa - Gene Wilder
I had Gene Wilder in my top five, so the others don't think he's as cool as I do. I'll try to keep this from sounding too over the top. It's going to be tough though, as Gene Wilder starred in not one, but two of my top ten movies of all-time. First, his turn as Willy Wonka in Willy Wonka and the Chocolate Factory is one of the most memorable characters in cinema history and one of my personal favorites. Second, his portrayal of Dr Frederick von Frankenstein...err, Frankensteen in Young Frankenstein has me rolling to this day. Those two alone would get him high on most lists, but add in Blazing Saddles and The Producers and you have a filmography fit for a king. That's one cool collection of movies and the reason Gene is in our top ten.
HM: W.P. Kinsella, Tennessee Williams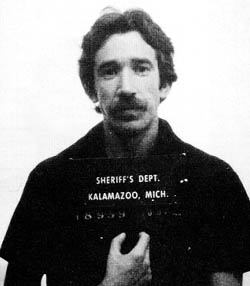 8.
Western Michigan - Tim Allen
Tim Allen had a huge impact on my childhood. His sitcom, Home Improvement, was a family favorite and we watched it together every week, grunting along with Tim "The Tool Man" Taylor. Additionally, he had starring roles in a ton of movies which I loved growing up (and still do today): Toy Story 1-3, The Santa Clause 1-3, Jungle 2 Jungle, and Galaxy Quest. He also represents his home state of Michigan proudly in a nation that views Michigan as some eternal punchline. Finally, here is a man whose past (complete with mugshot --->) could have derailed his life, but instead he used it to shape his future for the better. So many levels of cool from Tim Allen that he easily makes our top ten.
HM: Terry Crews, Bruce Campbell
7.
Nebraska - Johnny Carson
I have no idea why Johnny Carson is cool, so I asked a friend who is older and from that era to explain. Take it away, Don: I hear Tonight Show, I hear Johnny Carson. The King of Late Night Talk Shows. He's hilarious, he's Carnac the Magnificent, one of the funniest skits I can remember. Nobody beats Johnny Carson's Late Night.
HM: Warren Buffett, John J Pershing
6.
Oklahoma - Ed Harris
Ed Harris is the man. I have never seen a movie where I didn't like Ed Harris' performance. Furthermore, he has two particular roles that will forever be etched in my mind thanks to Ed Harris. In
Apollo 13
, he starred as Gene Kranz, NASA flight director, and was nominated for an Oscar for his performance. In
The Rock
, he played the most sympathetic and kickass villian as General Hummel, a Marine general fighting for his soldiers who were disregarded by the US government. What more can you ask for from an actor than that he leaves a memory of his performance etched in your mind? Ed Harris does that nearly every time for me.
HM: Olivia Munn, James Garner
5.
Stanford - Founders of the Internet As We Know It
The founders of the following companies graduated from Stanford: Yahoo!, Google, Hewlett-Packard, Instagram, WhatsApp, Mozilla Firefox, LinkedIn, Netflix, Cisco, and Sun Microsystems. Our internet-driven lives can be attributed mostly to these men and women, and the people who taught them at Stanford. Still, if it wasn't for Silicon Valley being so close by...maybe it wasn't Stanford. What? The founders of Fairchild Semiconductors, the company that led to the creation of Silicon Valley, graduated from Stanford? Oh, nevermind.
HM: Andre Braugher, H. Taylor Howard
The Final Four
Two years running, the final four are the same four individuals, in essentially the same order. If it wasn't for one voter's cavalier disregard for the sanctity of this list by voting one of these four extremely low, we might have had an exact same top four. So the man with 3/4 of the first place votes comes in fourth, and the rest move up one spot.
They voted me fourth?! Ha!
4.
Harvard
-
Theodore Roosevelt
FOURTH! This is outrageous and as such, his stories must be told so we always remember that Teddy was a true badass and the coolest. Teddy Roosevelt had the following pets while in the White House: a badger named Josiah, a bear named Jonathan Edwards, and a hyena. Teddy Roosevelt was once shot while giving a campaign speech by a would-be assassin. He finished the speech with a bleeding, undressed wound. Teddy Roosevelt was a black belt in jiu-jitsu and a champion boxer. Teddy Roosevelt is the epitome of cool. Just ask his guinea pigs
Admiral Dewey, Bishop Doane, Dr. Johnson, Father O'Grady, and Fighting Bob Evans. Teddy Roosevelt was so cool that a joke this week on How I Met Your Mother was about Ted annoying everybody by telling them constantly how cool Teddy Roosevelt was. I'm miffed by this placement, but it's not March Madness without an upset!
HM: Tommy Lee Jones, Tom Morello
3.
Michigan - James Earl Jones
The voice of the greatest movie villian of all-time. A key character in the greatest sports movie of all-time (a debate which can be saved for another day, or maybe another podcast). The silkiest, most dulcet voice you will ever hear utter a syllable. James Earl Jones made the dark side cool. There's not much cooler than that.
HM: Crew of the Apollo 15, Sanjay Gupta
2.
UCLA - John Williams
An amazing list full of dropouts, but one that also resulted in four badass graduates (actually 3 graduates and one almost graduate who left because he was drafted into the military. Military draft = exemption from rule two!). Last year, I couldn't decide on who to represent UCLA, so we had our first official voting in the annual Coolest Alums list. This year, the voting resulted in a win for the greatest composer in movie history yet again. Now John didn't graduate from UCLA, but being drafted into the Air Force and serving your country will never get frowned upon here, so John gets the exemption. Just think of Jaws, Star Wars, Harry Potter, Indiana Jones, Close Encounters of the Third Kind and you will immediately hear the music. That music is John's and that's pretty damn cool.
HM: George Takei, Jim Morrison
1.
Colorado - Trey Parker & Matt Stone
While I'm upset by Teddy getting knocked down, I can't be too upset about who became the usurper to his throne. These two men are two of the most brilliant minds of our generation and a voice of satirical genius in an entertainment industry fraught with mindless drivel. South Park is a monumental achievement that continues to churn out great content 17 years after it first hit the air. The show, by itself, lifted Comedy Central to prominence in the cable arena. They've also made an Oscar-nominated movie, a Tony-winning musical, and just released a well-regarded video game. Every genre of entertainment they play with, they find themselves in the elite few at the top. Seriously, I cannot gush too much about what amazing minds these two have and we are lucky enough to get the chance to see into the minds of these once-in-a-generation artists.
HM: Christopher Meloni, Whizzer White
Another year complete and another list to help you kill some time. Until next year...